---
Accelerating Performance Through Engagement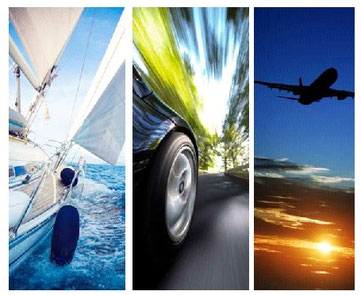 3 out of 4 businesses have an opportunity to improve their business results - today!
Some employees rest before they are tired.  Others perk up in the parking lot at 5 o'clock.  Some quit long ago, but have forgotten to tell you.  All these employees show up for work every day and give you the minimum effort.  Some eventually leave...
People who are energised typically choose to behave in ways that enable success.  Conversely, when people are drained they become more likely to disengage and behave in ways that undermine not only their own success but also that of their team.  But what's the difference and what does it mean?
Employer engagement is a unique factor within the business sector.  If the business owner isn't engaged and focussed with the strategy and operations of a business, the entire organisation often suffers.  Persisting with the strategy of 'business as usual' for an extended time is one of many warning bells of poor employer engagement!
On the flip side disengaged employees are just as dangerous especially for SME's.  If not addressed promptly this employment relationship can end up quite destructive, not only to the employer but to the whole organisation and business performance as well...
What can you do?
Historically engagement was viewed one dimensionally but through the HR Coach Research Institute a key finding was the impact of client engagement - the third dimension of engagement!  Exploring further into this concept, Employers in high performing organisations were 24% more satisfied with Customer Service levels of employees, than those employers in low performing organisations.  This is one of the largest variances in research, indicating client engagement is critical for overall improved organisational performance.
Client engagement completes the business engagement cycle.  The key elements to engagement include the employer who engages with their strategy, and the employee who engages with their work, both focus on the client thus creating a sense of purpose for both the employer and employee, and of course in turn the client experience is enhanced.
The HR Coach Research Institute identified critical models like The 5 Client Engagement Factors and found when incorporated within a sustainable management system this gives businesses stuck in the 'business as usual' paradigm.  Another identified model is the Client Acceleration Programme; this is designed to transform as organisations focus from point of sale to point of value, operating alongside employee engagement. 
These along with the Strategic Action Model (SAM) are ideal for use as tools to fast track client engagement for improved business performance as well as increasing ROI..but don't stop there..
To find out more about Accelerating Performance through Engagement, SAM, Client Acceleration Programme, Client Engagement or improving performance and profitability, please contact your local HR Coach or the HR Coach corporate office on 1300 550 674.
Download our white paper:  Accelerating Performance Through Client Engagement