---
Generation Y - Strategy Driving Businesses Forward!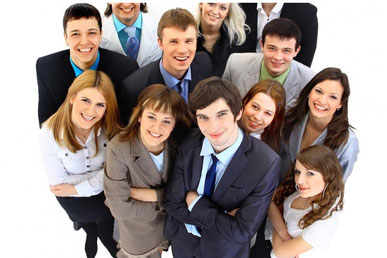 Your email has been replaced with instant messaging and social networks.  Meetings are now short effective one on one conversations for increased productivity..your offices are open planned with no corner offices to promote engagement...Its the time of the millennials!
Generation Y or Millennials currently make up a third of the global workforce and by 2025 this will have jumped to 75%.  Needless to say Gen Y is having an enormous impact on the total labour market and future organisational strategy.  So what motivates and retains this generation and what do organisations need to do to harness this opportunity and drive organisational strategy forward?
Measuring the motivation, satisfaction and fit for Gen Y is key.  Each Generation of course brings with it different challenges and opportunities so how is Gen Y any different?  Most organisations already realise they can't mould Gen Y to fit their organisation; they need to look at changes and measurement processes within the organisation to attract and retain this generation.  To deliver on strategy most organisations find they need the skills and experience of Generation X and Baby Boomers but critically they need the disruptive nature of Gen Y.
In response to this and critical market needs a pilot study was commissioned by HR Coach Research Institute.  This profiled and examined a cross section of Generation Y and other Generations in relation to organisational decision making, retention strategies and motivation providing an interesting insight especially around the area of generational push for change.
Australian businesses are not all the same.  Linking people to profit, measuring the satisfaction of the business owner and employees this is what creates mutual success.
Benchmarking programmes like the STAR Workplace Program enable businesses to assess their own strategic business needs and employee satisfaction to understand what really drives strategy!  The unique tools build your brand as an employer creating a direct connection to brand savvy Gen Y.
To find out more about the Gen Y Impact on Strategy, STAR Workplace Program, Team Satisfaction processes for employee retention and improving performance and profitability, please contact your local HR Coach or HR Coach corporate office 1300 550 674
Download our white paper here: Generation Y - Impact on Strategy