---
Always another HR Crisis Around the Corner..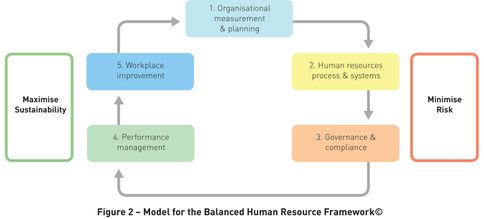 Labour is one of the largest costs to organisations.  Inflation, low employment and skill shortages can all drive wages higher and have done in the past 5 years..
Organisations are constantly under threat due to the increasingly complex labour market and the volatility of global economies.  The unpredictable trends of skills shortages, redundancies, employee expectations, demographic shifts, currency and interest rates and industrial relation changes have all contributed to the lack of confidence in the reliability of labour.  Irrespective of what is happening in the broader economy there is always another HR Crisis just around the corner.
Labour is one of the largest costs to organisations.  Inflation, low unemployment and skill shortages can all drive wages higher, which we have seen in the last 5 years.  However in the HR Coach Quarterly Index Dashboard report it was identified that employers were not intending on increasing their wages bill in the coming year.  Just when wage pressures seem to be settling, it spikes in some sectors and as a result unemployment rises.  Add to this the ageing workforce and the stage is set for yet another crisis.
Invariably this cycle will continue as it has and there will always be pressures in the labour market.
The first National Human Resource Standard, Human Resource Framework NS HRF-101:2010 was developed by representatives of industry across Australia, New Zealand and Asia Pacific to provide the consistency and security in Human Resource practices that organisations now need. 
Based on four years of research by the HR Coach Research Institute, the standard is designed to suit the full array of organisations; profit, not-for-profit, government, private, large and small.
Importantly the standard is there to provide guidance to organisations.  It is a voluntary standard to help organisations meet their obligations as well as develop their employees. to optimise their goals.
The National Human Resource Standard also establishes credibility of the Human Resource discipline and positions Human Resources strategically as an essential component of competent business practices.
To manage the next HR Crisis and beyond take a look at our website or to find out more call our corporate office on 1300 550674.