---
HR Coach Wins at Franchise Awards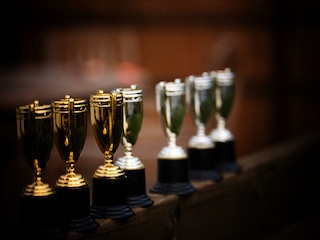 The Group was also a finalist in three categories nationally including social responsibility, emerging business system and women in business. These accolades celebrate the ethical business model that promotes localised business ownership and the important role that women play in business. Louise Broekman, Managing Director and Founder of HR Coach was thrilled with the result. "This is recognition of the group's support of the business sector in Australia and our unwavering dedication to helping women in business as well." 
As the group continues to grow there is a deep commitment to help the business sector in Australia. Testament to this is HR Coach's sponsorship of the Australian Human Resource Institutes (AHRI) HR Leadership in Small Business Award. "We are pleased to support the celebration of HR Leadership in this sector and look forward to continuing to champion the cause" stated Broekman.  HR Coach is a Human Resource and business strategy group and market leader in localised coaching, consulting and compliance services in Australia.
The HR Coach Network now has over 75 members across Australia, New Zealand and Papua New Guinea.The intellectual property, tools methods and systems that underpin HR Coach have been celebrated over the past 10 years. In 2007 the group was recognised by the Telstra Business Women Awards celebrating Louise Broekman, Managing Director of HR Coach, as a finalist for innovation. In the same year the Queensland Government supported the group by sponsoring an international development program for HR Coach to research the European market.
The HR Coach Research Institute has established independent committees including leading academics from the University of Queensland, Griffith University and the Auckland Business School as well as leading HR practitioners. The committees include the National Benchmark Committee, the National Standard Technical Committee and the Construction Industry Benchmark Committee. The National Benchmark Committee has used data and findings from the Institute to publish international papers discussing business pressures and behaviours presented at the Business Forum in Seoul, South Korea in 2009.
 In 2010 the HR Coach Research Institute released the first National Standard for Human Resources, NS HRF-101: Human Resource Framework. The rigour and practicality of the Standard development process was recognised by the market and led to the HR Coach winning a major federal tender to educate hundreds of businesses on the Human Resource Framework and to implement it into their organisations.
To find out more about HR Coach visit our website or call our corporate office 1300 550 674