---
HR Coaches Making a Difference in Outback Australia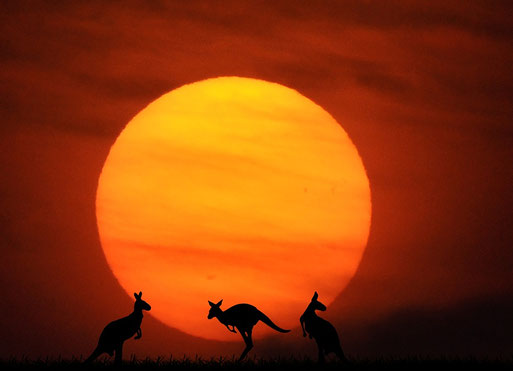 Confidence amongst business and community leaders in regional areas is strong. "The sentiment is one of cautious optimism and action" stated Louise Broekman, Managing Director of HR Coach after returning from a research and market visit to Far North Queensland.   "The strong partnerships and cluster activities between businesses make them resilient in the current market. It is good to see HR Coach Network Members forming regional strategies that are having a direct impact" Broekman said.
Members of the HR Coach Network have played witness to this courageous effort and have contributed to these organisations.
Pam Dickerson of HR2GO Vital People, based in Dubbo, continues to support businesses in her area through her work with the Regional Development office.  In Queensland, Mary Stevenson of HR Business Essentials , Philip Jenkins of Benchmark Business Solutions and Marnie McCullough of People Grow Business, all continue to work in collaboration conducting focus groups with local businesses in Townsville. Their tireless work within the community seeks to help organisations in a part of the world that has consistently found it challenging to recruit and retain quality staff.  In Port Macquarie, Susan Judd has been nominated for "Best Business" in the area in recognition of her contribution to the local business community over the past year.
Belinda Fyffe of Unlock Success has partnered with the Pyrenese Council to help business manage their staff more effectively.  Maureen Kyne of KMS Solutions has focused on business sustainability in Regional Victoria and has partnered with local businesses to improve their performance and solidify their future.  And Peter McCleary of HRM Partners continues to work with AHRI in Queensland offering a wealth of regional experience in what has become the fastest growing state in Queensland.
The key to the HR Coach Networks success is the fact that members of the network are recruited locally. They live and breathe the community and have a real sense of ownership for the work that they do and the contribution that they make to local organisations.  Our track record shows every community benefits from a HR Coach, and regional communities are no exception.
The HR Coach Network looks forward to continuing its work with businesses all over Australia as we move into the new financial year.  If you would like to find out more about the HR Coach Network please contact our corporate office on 1300 550 674 or drop us an email